Study in Spain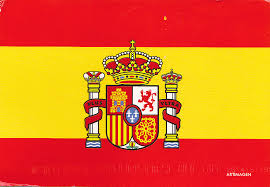 Kingdom of Spain, as the country we commonly refer to simply as Spain is officially called, covers almost the entire surface on the Iberian peninsula in the southwest of Europe. Spain is a sovereign state and as of 1986 is a member of the European Union.
Through the ages the governments may have changed, but the state's climate remained the same. There are three types of climate zones prevailing on the Iberian peninsula. The Mediterranean climate is characterized by dry and warm summers. It is the predominant climate in Spain. Although mild in nature, the Mediterranean climate in the central and northern-central Spain tends to be more extreme, hot in summer and cold in winter. In the south-eastern section of the country dry season extends beyond summer because of the semiarid climate. In the north of the country, winter and summer seasons are influenced by the oceanic climate relieving the region of seasonal drought. Parts of Spain such as Pyrenees, Sierra Nevada and Canary Islands are subjected to the alpine and subtropical climate.
As far as population was concerned, in 2008, the numbers reached 46 million. With a population density of 91/km2, Spain's population is lower than most western European countries. Native Spaniards make for 80% of Spain's total population. Many international students can also be found in Spain. Around 10% of those students are from European countries, and the numbers of students from other countries, including the U.S., continues to multiply in rapid numbers year after year.
As a student in Spain you can certainly enlighten your world to so much more of Spain's exciting history. There is plenty there for you to learn –all of which is certainty to find interest within your heart. Spain is a beautiful country with beautiful people and a beautiful and interesting history. Make yourself a part of that.
Post secondary occupational training, an extension of the occupational training allows students to further enhance their training to a higher level and lasts either one or two years .University education and admission into it is determined by a university entrance exam which is held in each June. It has three stages. The short degree programs that take 3 years to complete, which can be either University diploma or Engineering Technician are longer programs last between four and six years. You will find that the programs are separated into two different cycles. In the first cycle you can anticipate two to three years of education that consists of general education studies in the major that you have chosen. In the second cycle there is an additional two to three years of further education required. Doctoral programs generally require two years of further study and consist of both coursework and a disser.
A bachelor's degree education can cost you anywhere between 680 and 1,280 Euros per school year when attending a public university.
The amount that it will cost you to attend the university is a fixed amount that is set in place by the Autonomous Community, though the central government can set amounts of tuition costs of schools within their area.
Fees for attending a private university to earn a bachelor's degree vary between 5,500 and 18,000 Euros per school year.
For Master's or Doctoral degrees, university fees at public institutions are also government regulated, and vary between 22 and 36 Euros per credit.
Keep in mind that if you are an international student attending college in Spain you must complete the financial aid package and information from the Ministry of Foreign Affairs and the Spanish Embassy in your country. You should apply for several different options for financing your college education as well. You may be surprised at what is available to you, and only when you look at all of your options will you be able to find the funding that you need.