Study in Australia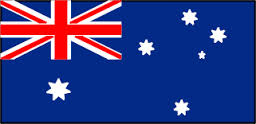 Australian universities offer over 10,000 courses, including professional degrees, double degrees and postgraduate programmes. The most sought after programmes are engineering: mechanical and electrical, management and commerce, natural and physical sciences, accounting and information and technology.

Australia now has around 630,000 international students from over 140 countries around the world. They are enrolled in a wide range of disciplines at every level of education, including short-term English language courses, bachelor and masters degrees right through to doctoral degrees.Whichever course you choose, you'll experience a unique kind of education. Studying in Australia promotes innovative, creative and independent thinking. You'll learn to work as part of a team, to communicate effectively with others and to develop the practical skills and intellectual abilities you need for global success



Nepalese students in Australian institutions can achieve world-class degrees in affordable costs as compared with the expenses in other English speaking countries.Besides, there are other factors that attract international students,especially the Nepalese to the educational institutions in Australia.One of these factors is the climate of the country itself that suits the Nepalese studentsthe best. Another remarkable thing here is the characteristic multicultural community that ensures a comfortable atmosphere for learning,working and living for the students from foreign lands.

Students will definitely have a pleasant stay in Australia because of excellent living conditions and a tolerant multicultural society.


Australia is a country, which provides value for money by offering shorter and more intensive courses. In comparison to other study abroad destinations, Australia is more affordable without compromising on the quality of education.