Language Classes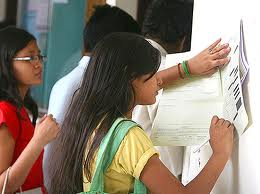 Our programs are constantly updated to be in par with the changing styles and needs of the exams. Our state-of-the-art classrooms and experienced educators guide you in every step of your test preparation. Interactive, fun-filled and result oriented classroom sessions at K Square can boost your level of competence and help you score your best. Timely and effective feedback, mock tests, and audio/video equipped classrooms, are only a few of the features of K Square training.

Constructive group discussions and debates, which are regular activities in our classrooms, help our students enhance their critical and analytical thinking. The mock tests that the candidates take at K Square are updated periodically to meet the changing styles and formats of the tests.

We have professional accent trainers who help candidates understand and communicate with an accent that is required in today's business and academic world. We make sure that our training programs cover all that is necessary for the tests, and make sure that nothing beyond their scope is asked in the tests. This helps candidates focus only on the requisites of the test.